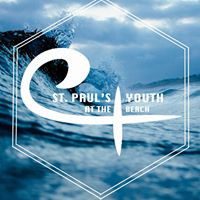 All High School Students are invited to join us on Sunday afternoons from 6:30-8:00PM in our new meeting location: Fr. Murphy Hall.  Check us out on Facebook (St. Paul's Youth, Jacksonville Beach) and on our Instagram @yg_at_st.pauls.
Email for more information: Mikaela Benedict:  spym17@gmail.com

---
VACATION BIBLE SCHOOL
June 11-15,    9:00AM – 12:00PM
Start planning now for your kids to participate in this summer's Vacation Bible School: Shipwrecked:  Rescued by Jesus
Shipwrecked is for kids from ages 4 to 5th grade and will run from 9:00AM to 12 Noon each day.
Registration forms are available in the Rel. Ed. office and the Rectory office. 
Youth Volunteers (students entering 7th grade and above may begin
signing up on April 8.)
Adult Volunteers are needed! Contact Mimi in the Religious Education Office. 
249-2660
---
Current 8th Grade students – graduating seniors:
Join us this summer for:

Steubenville, Florida
A High School Youth Conference
July 27-29, 2018
REVEALED
Registration Open NOW!  Contact Virginia Kell,  vkellstpaulym@gmail.com
---
Contact Us!
Mimi Coleman, Director of Religious Education 
Telephone: 904-249-2660 or email: mimistpaulre@gmail.com
Virginia Kell, Youth Minister
Telephone: 904-249-2660 or email: vkellstpaulym@gmail.com
http://www.stpaulsrejaxbeach.net/