Mass Times 
Saturday Vigil 5:30pm
Sunday  8:00, 10:30am, and 5:30pm
Daily Monday through Saturday 8:00am and 5:30pm
&
St. Peter's Mission Sunday 9:30am
---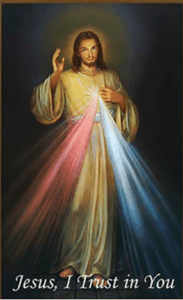 St. Paul's will host a Divine Mercy celebration beginning at 3:00 PM on Sunday, April 16, 2023, in the main church.  Deacon Chip will preside and lead the Chaplet of Divine Mercy along with other prayers and devotions. 
---
H

oly Days as announced

(The Church will open 30 minutes before Mass.) 

St. Peter's Mission will have Sunday Mass at  9:30AM.

You may wear a face covering in order to protect yourself and others if you would like, but it is not required. 

Holy Communion will be in the form of the Precious Body only and will be received in the hand or on the tongue.
---
St. Paul's Confessions
Confessions are Saturday from 8:30-10:00am and 4:30-5:15pm or by appointment, please call the rectory.
Remember that it is currently not required that you come to confession before returning to Mass. Make a Perfect Act of Contrition, come to Mass, and go to confession at a later date. 
---

Every Thursday evening St. Paul's celebrates a Holy Hour of Adoration of the Eucharist from 6:00 to 7:30pm in the new church.
"Every Holy Hour we make so pleases the Heart of Jesus that it is recorded in Heaven and retold for all eternity!    -St. Teresa of Calcutta
---

These worship aids are provided for FREE  when you download MyParish App and select our church.