Everything is taking shape.  The ceiling is complete and the floor is almost finished.
The back of the church with the reconciliation rooms on either side of the entry and the cry/brides room to the left.  The choir loft is above.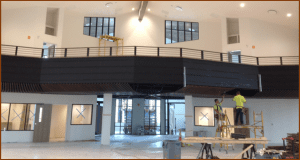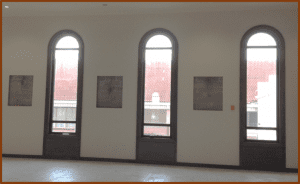 The impact resistant windows await the stained glass windows to return.


The choir loft is ready for the piano and organ to be moved from the old church – Renee and Tim are waiting too!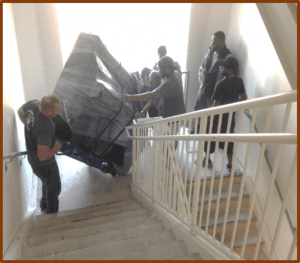 It took a crew of six men to move the piano and the organ up two flights of stairs into the choir loft.  Another piano was moved into the new choir practice room – also at the top of the stairs!
MJ hold it all together!