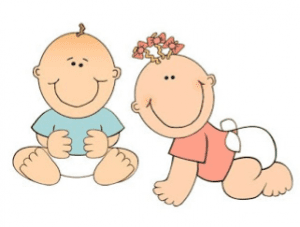 Diaper Drive
October 24 – November 1
In honor of Respect Life Month, the Committee for Human Life and Dignity is hosting a diaper drive for our neighbors at First Coast Women's Services. They are a pro-life crisis pregnancy resource center right here in our own community! They are in greatest need of newborn diapers, diapers sizes 4 and 5, as well as Pull-Ups–although any diaper donation would be greatly appreciated. Boxes will be placed in the gym lobby beginning October 24th for anyone who wishes to participate.
Join the Committee for Human Life and Dignity!
As Respect Life Month is in full force, we wanted to take the opportunity to invite all those who are interested to join our ministry team. We strive to help our parish and our community to have a greater respect for life from conception until natural death. This involves prayer, education, and advocating for the unborn, mothers in crisis pregnancies, healing after reproductive loss, special needs, human trafficking, and end of life issues. Please fill out an interest form at https://tinyurl.com/RLMinistry or email Kaylee and Matt Kuhlman at kuhlman2018@gmail.com

.