St. Paul's Parish


Religious Education Program

(904) 249-2660
St. Paul's Religious Education welcomes all children to our program.

It's never too late to begin learning about your faith.
"Education in the faith by the parents should begin in the child's earliest years…Family catechesis 
precedes, accompanies, and enriches other forms of instruction in the faith."  (CCC #2226)
Faith Formation is offered for students in Kindergarten through High School.  Virtual classes meet on Wednesdays.
4:30 – 5:45 (K-5)  and  6:30 – 7:45 (K-12).
---
---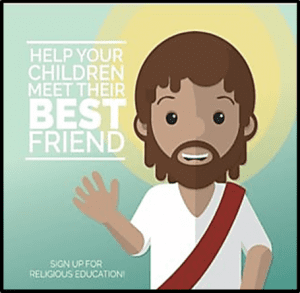 Virtual Religious Education Classes
Religious Education classes will return to the school classrooms for 'live' instruction next school year.  Watch your mail for registration for the upcoming 2021-22 Religious Education year.
---
Gospel Reading and Reflection For Kids
6/27/2021
Mark 5: 21-43
---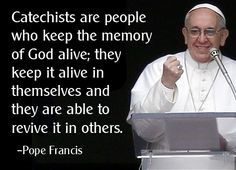 Catechists are needed to help bring the love of Jesus.  The more adults there are willing to serve, the more children we are able to serve in more manageably sized classes.
Please consider offering your time in one of the many rewarding opportunities offered including teaching, assisting, substituting or hall monitors during our sessions.  Both adults and high school youth are welcome!
For additional information on how you can answer the call to become a Catechist, contact:  Mimi Coleman, 249-2660 or mimistpaulre@gmail.com
---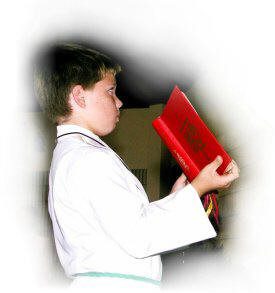 New Altar Server Training – Getting ready to serve in our New Church!
Sign up now for summer classes.  Space is limited in each session.
Session 2:  July 19-23   8:30AM – 11:30 AM
This ministry is for students entering 5th grade and older. Students must be enrolled in a Catholic School or actively participating in St. Paul's Parish Religious Education program.   Students are expected to have prior knowledge of the order of the Mass and the responses to the prayers.  Students must be able to attend all 5 days. Space is limited in each session. 
Reserve your spot now: 
---
Mimi Coleman,
Director of Religious Education & Youth Ministry
 (904)249-2660