St. Paul's Parish
Religious Education Program
(904) 249-2660
 St. Paul's Religious Education welcomes all children to our program.

It's never too late to begin learning about your faith.
"Education in the faith by the parents should begin in the child's earliest years…Family catechesis 
precedes, accompanies, and enriches other forms of instruction in the faith."  (CCC #2226)
Faith Formation is offered for students in Kindergarten through High School.
lasses meet on Wednesdays,
4:30 – 5:45 (K-5)  and  6:30 – 7:45 (K-12).
Religious Education Registration News for 2019-20
Registration forms for the 2019-20 Religious Education year will be sent home on April 10.  All families are asked to re-register every year.  One form per family will be sent home with the youngest child in each family.  Early registration is strongly encouraged.
---
Religious Education End-of-Year  Schedule
Wednesday, April 10  Stations of the Cross
Wednesday, April 10                   Registration Begins  for 2019-20
Wednesday, April 17                    Holy Week— Classes DO NOT meet!
Wednesday, April 24                   Return  2019-20 Registration forms
Wednesday, May 1                       Mass & May Crowning – Last night of class for 2018-19 year.
---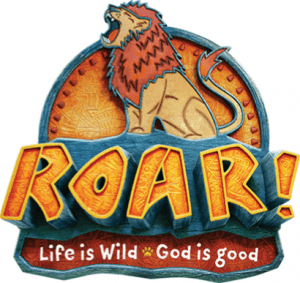 Don't miss this Summer's Adventure
REGISTRATION IS NOW AVAILABLE!
ST. PAUL'S VACATION BIBLE SCHOOL:

June 10—14, 9AM—12noon
Campers:  Kids ages 4- finishing 5th grade.

Registration fee:  1 child -$45; Each additional Child: $40.00
Registration forms available in the Rectory and
Religious Education Office.
Youth Volunteers (currently 6th grade – High School) **Sign Up Now!

Training Days:  June 6-7, 9:00am – 12:00noon, VBS:  June 10 -14:  8:30am – 12:30pm
Adult Volunteers needed.  Contact Mimi Coleman, 249-2660
---
Lenten Schedule for Religious Education Classes: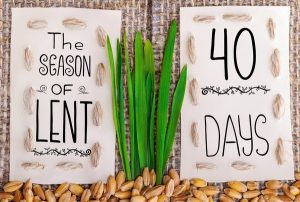 The Sacrament of Reconciliation will be available for each grade during their scheduled meeting time.  Students will meet in the Church on their assigned night then dismiss from the school.
Upcoming Confession Schedule:
April 10 Stations of the Cross (Both Sessions)
April 17 Holy Week (Classes DO NOT meet)
Parents: Talk to your kids about Lent
A good way to start Lent is to talk with your older kids and teens about what Lent is—especially its essential connection to baptism. Here are some talking points:
The roots of Lent go back to the early Church, when those who wished to become Christians underwent a period of preparation before their baptism. Once limited to catechumens (those preparing to enter the Church), eventually the whole Church adopted the practice of renewing one's baptism through a period of penitence and recommitment to the Christian life.
Today, Lent is a time when "all the baptized are called to renew their baptismal commitment," according to the U.S. Catholic bishops. "The key to fruitful observance of these practices is to recognize their link to baptismal renewal. We are called not just to abstain from sin during Lent, but to true conversion of our hearts and minds as followers of Christ. We recall those waters in which we were baptized into Christ's death, died to sin and evil, and began new life in Christ."
Translation for younger kids: "Lent is a time when we practice new ways of giving up sin and doing good so we can be closer to God."
The traditional practices of Lent, drawn from Jesus' Sermon on the Mount, are almsgiving (Mattew 6:2–4), prayer (Matthew 6:5–15), and fasting (Matthew 6:16–18).
---

Preparation for First Holy Communion:
First Communion Retreat (Session 2)
April 13; 9:00am – 12:30 PM
ALL students preparing for this sacrament and at least one parent
must attend our First Communion retreat.
Contact Mimi Coleman for further information.  249-2660
---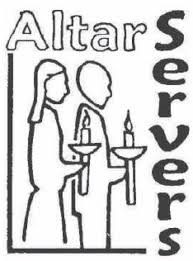 Altar Servers are needed at St. Peter's,
and the 7AM and 8:30 AM Masses.
Training for these Masses will be offered
And April 22 -24, 8:00AM – 11:30AM
Interested students must be in 5th grade or above.
Contact Mimi Coleman for additional information.  249-2660.
---
Mimi Coleman,
Director of Religious Education & Youth Ministry
 (904)249-2660