St. Paul's Parish
Religious Education Program
(904) 249-2660
 St. Paul's Religious Education welcomes all children to our program.

It's never too late to begin learning about your faith.
"Education in the faith by the parents should begin in the child's earliest years…Family catechesis 
precedes, accompanies, and enriches other forms of instruction in the faith."  (CCC #2226)
Faith Formation is offered for students in Kindergarten through High School.
lasses meet on Wednesdays,
4:30 – 5:45 (K-5)  and  6:30 – 7:45 (K-12).
---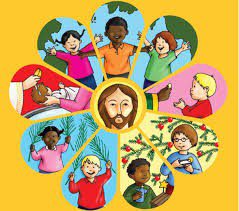 New to the Parish?  Our Parish Religious Education Program teaches children not currently enrolled in Catholic schools about their Catholic faith.  Classes are available for students in Kindergarten through High School.  For more information or to register contact Mimi Coleman, 249-2660.
Start the New Year off with a resolution to get involved in our Parish.  We're always looking for Catechists to help teach our kids the basics of our Catholic faith.  Contact Mimi Coleman for information on how you can become involved in this rewarding ministry.  249-2660.
---
Sacrament of Confirmation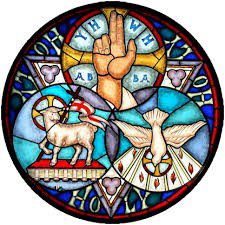 A Prayer for our Young People
Please pray for our candidates as they spend the next few weeks in final preparation for the reception of the Sacrament of Confirmation.  May this time help them deepen their commitment to the Holy Spirit, the Catholic Church, and our parish community.
---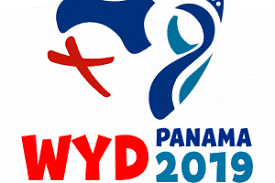 World Youth Day –January 22 – January 27, 2019
Please pray for the Pope and the bishops; for young people; for all those who will take part in World Youth Day in Panama and for those who are preparing to welcome them.
The Diocese of St. Augustine will be represented by 40 pilgrims, including 4 from St. Paul's:  Morgen Anthony, Elizabeth Holt, Virginia Kell, and Mimi Coleman.
---

Be part of the World Youth Day Celebration!
The Diocese of St Augustine will celebrate stateside on
Saturday, January 26, 2PM at Our Lady of La Leche Shrine.
Join the Pilgrims from St. Augustine -Livestreaming from Panama.
Keynote Speaker:  Joel Stepanek
Concert:  Epic the Band
Adoration, Reconciliation, & Mass
---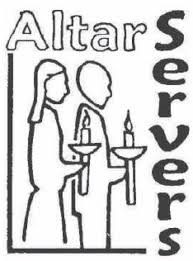 Altar Servers are needed at St. Peter's,
and the 7AM and 8:30 AM Masses.
Training for these Masses will be offered
March 18 – 20, 8:00AM – 11:30AM
And April 22 -24, 8:00AM – 11:30AM
Interested students must be in 5th grade or above.
Contact Mimi Coleman for additional information.  249-2660.
---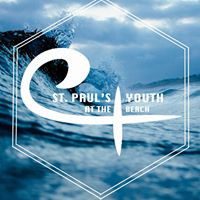 VIRGINIA KELL, ST. PAUL'S YOUTH MINISTER.   
MURPHY HALL – 249-7133
Watch this space for exciting news and summer activities for both high school and middle school youth.
High School Youth Ministry
January 20th:   Marriage
January 26th:   World Youth Day-Stateside (Diocesan Event)
January 27th:   No Youth Group
Join us every Sunday from 4-7pm (mass to follow)
Every Wednesday after 5:30pm mass is Lectio Divina & homework tutoring.
Middle School Youth Ministry
January 18th:    The Problem and the Solution
January 25th:   No Youth Group
Come and join us every Friday from 6-8:30pm
Interested in joining a ministry? Not sure where to go? Come check out the Youth Ministry. You'll have fun making new friends while you worship and praise, serving God and others in service.
---
Mimi Coleman,
Director of Religious Education & Youth Ministry
 (904)249-2660