St. Paul's Parish


Religious Education Program

(904) 249-2660
St. Paul's Religious Education welcomes all children to our program.

It's never too late to begin learning about your faith.
"Education in the faith by the parents should begin in the child's earliest years…Family catechesis precedes, accompanies, and enriches other forms of instruction in the faith."  (CCC #2226)
Faith Formation is offered for students in Kindergarten through 8th Grade.  Classes meet on Wednesdays.
4:30 – 5:45 (K-5)  and  6:30 – 7:45 (K-12).
---
---

PAUL'S RELIGIOUS EDUCATION
ADVENT MASS
WEDNESDAY, DECEMBER 14, 2022
EARLY Session:  4:30 PM in the Historic Church
LATE Session:  6:30 PM in the Historic Church

Families are invited to join us as we anticipate the coming of Christ at Christmas
and reflect on the meaning of the Advent season in our busy lives.
Dec. 14th is our last Religious Education Class until Jan. 11, 2023.
---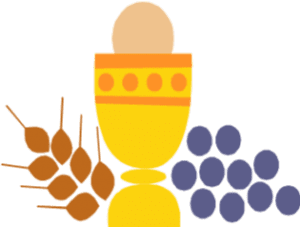 Preparation for 1st Communion is a 2 year preparation process.  Children must participate for 2 full years in a Catholic school or Parish Religious Education program PRIOR to receiving their sacrament.   Classroom preparation normally begins in First Grade and continues through Second Grade.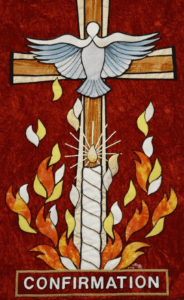 Preparation for Confirmation also is a 2 year preparation process.   Classroom preparation normally begins in 7th grade and continues through 8th grade.  St. Paul's celebrates Confirmation with students who are in 9th grade and older.
Sacrament of Confirmation
Please keep our Candidates in your prayers as they prepare to receive the Holy Spirit in the Sacrament of Confirmation.
Confirmation Retreat:  Sunday, January 8, Noon – 6:30 PM. 
Participation in the Confirmation Retreat is a Diocesan requirement. 
All Candidates must participate in a retreat prior to being Confirmed.
Any Candidate unable to attend on January 8, will need to attend a Confirmation Retreat at a different parish. No exceptions.  Please note – the retreat begins at Noon and attending the whole retreat, Including 5:30 Mass, is required.
Letter to the Bishop must be turned in by Thursday, December 15, 2022.
A prayer for our Confirmation Candidates:
God our loving Father,
You have called us to share in the banquet
of Salvation at the table of your Son.
Send your Holy Spirit upon us to open our hearts
to your grace, and to help us participate more fully
in this wondrous mystery of your love.
We ask this through Christ our Lord.  Amen.
---
Carol Burns
Director of Religious Education & Youth Ministry
cburns@stpaulsjaxbeach.org
 (904)249-2660