St. Paul's Parish


Religious Education Program

(904) 249-2660
St. Paul's Religious Education welcomes all children to our program.

It's never too late to begin learning about your faith.
"Education in the faith by the parents should begin in the child's earliest years…Family catechesis precedes, accompanies, and enriches other forms of instruction in the faith."  (CCC #2226)
Faith Formation is offered for students in Kindergarten through 8th Grade.  Classes meet on Wednesdays.
4:30 – 5:45 (K-5)  and  6:30 – 7:45 (K-12).
---
---

Summer Confirmation Session
June 11th from 2:30-6:30 in the Family Life Center
---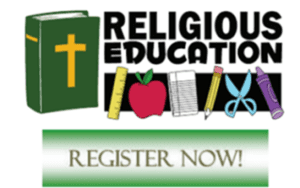 Registration for 2023-24
Religious Education Is Now Open!
Religious Education classes are for students in grades K-8 who do not attend a Catholic school. Families must re-register each year. Contact the Religious Education Office to receive a registration packet, 904-249-2660
---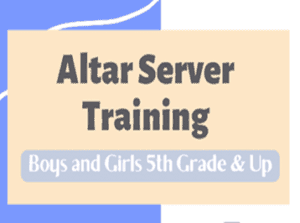 June 12 – 16, 8:00 – 11:30 AM
Instruction is provided to students seeking to participate in Sunday Masses at both St. Paul's, St. Peter's &/or St. Paul's School Masses. This ministry is for students entering 5th grade in the fall and older. Requirements for Servers:
Families must be registered and active members of St. Paul's/St. Peter's Church.
Students must be enrolled in Catholic School or registered in St. Paul's Religious Ed.  Students are expected to already know the of the order of Mass & responses to the prayers.
Altar Servers are asked to serve at least one Sunday Mass per month.
For additional information on how your child can join the Altar Server Ministry,
Contact Carol Burns, (904)249-2660, or cburns@stpaulsjaxbeach.org
---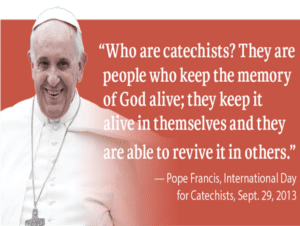 Have you thought about becoming a Catechists?
Catechists are folks who love children & feel called to assist parents in their children's faith formation.
 Our parish provides training, resources, and support to all those interested in teaching and assisting in our Religious Education Program. For more information on how YOU can be a part of this ministry, contact Carol Burns at cburns@stpaulsjaxbeach.org or call 904-249-2660
---
Carol Burns
Director of Religious Education & Youth Ministry
cburns@stpaulsjaxbeach.org
 (904)249-2660