St. Paul's Parish


Religious Education Program

(904) 249-2660
St. Paul's Religious Education welcomes all children to our program.

It's never too late to begin learning about your faith.
"Education in the faith by the parents should begin in the child's earliest years…Family catechesis precedes, accompanies, and enriches other forms of instruction in the faith."  (CCC #2226)
Faith Formation is offered for students in Kindergarten through 8th Grade.  Classes meet on Wednesdays.
4:30 – 5:45 (K-5)  and  6:30 – 7:45 (K-12).
---
---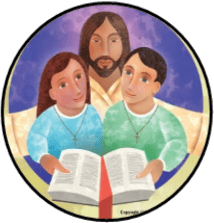 It's time to Register for
2022-23 Religious Education
St. Paul's offers Religious Education classes to students in Kindergarten through Eighth Grades who do not attend Catholic school.  When your child was baptized in the Catholic faith, you accepted the responsibility of bringing your child up in the teachings and traditions of the Catholic faith.  Our program helps parents meet this commitment by offering classes for our parish children attending non-parochial schools.
REGISTER EARLY!  Registrations for Religious Education need to be submitted to the Religious Education Office prior to August 25.  Any registrations received after this due date may not be processed until after the start date of September 14.  Students may not start class until their registration is processed.  Registration forms are available on the parish website under the Faith Formation tab.  Contact Mimi Coleman, DRE, for additional information:                mimistpaulre@gmail.com
---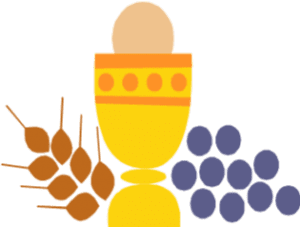 Preparation for 1st Communion is a 2 year preparation process.  Children must participate for 2 full years in a Catholic school or Parish Religious Education program PRIOR to receiving their sacrament.   Classroom preparation normally begins in First Grade and continues through Second Grade.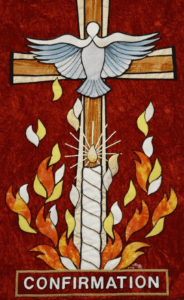 Preparation for Confirmation also is a 2 year preparation process.   Classroom preparation normally begins in 7th grade and continues through 8th grade.  St. Paul's celebrates Confirmation with students who are in 9th grade and older.
Sacrament of Confirmation
First Meeting: Sunday, September 11, 3:00 – 6:30 PM. 
Please keep our Candidates in your prayers as they prepare to receive the Holy Spirit in the
Sacrament of Confirmation.
Meet in the Family Life Center.
Each Confirmation meeting concludes with the Sunday 5:30PM Mass.  Sponsors, families, and friends are all invited to join the Confirmation Candidates at Mass.
---
Mimi Coleman,
Director of Religious Education & Youth Ministry
 (904)249-2660