Fill a choir seat and fill your soul!
Return to God His glorious gift of music.
                    A variety of sacred music enriches the liturgies at St. Paul's Church.  Commitments may be made by liturgical season or year-round.  Please consider making music YOUR ministry.
For more information:  Renee Favo, Director of Music Ministries
904/322-9317, rfavo@stpaulsjaxbeach.org
Choirs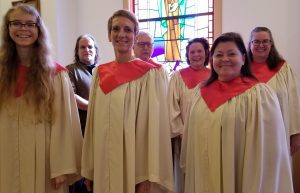 Ensemble Choir –  8:30 a.m. Sunday Mass (8:00 a.m. warm-up)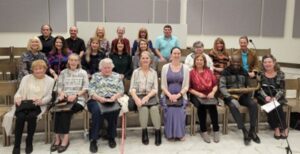 Parish Choir – 10:00 a.m. Sunday Mass (9:30 a.m. warm-up)
Combined rehearsal for Ensemble and Parish Choirs:  Tuesday 7:00-8:30 p.m.*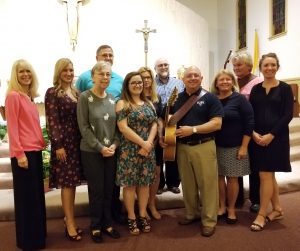 Contemporary Choir –  5:30 p.m. Sunday Mass (5:00 p.m. warm up)
Rehearsal:  Monday 7:00-8:30 p.m.*
Children's Choir (Grade 1 through 8) –  4:00 p.m. Christmas Vigil Mass and 8:30 a.m. Easter Morning Mass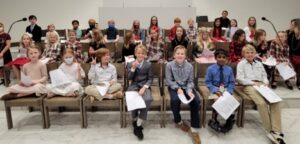 Rehearsal:  As announced in parish bulletin, usually 3 rehearsals prior to Mass
Funeral Ensemble – As requested
* No rehearsal June through August
Cantors
Cantors provide music leadership for the 5:30 p.m. Vigil and 11:30 a.m. Sunday Masses, and Holy Days of Obligation, weddings and funerals as needed.  Cantors are selected by audition.
Instrumentalists
Instrumentalists accompany the cantors and choirs at liturgies and services throughout the year.