ADULT FAITH FORMATION AND OPPORTUNITIES FOR SPIRITUAL GROWTH IN 2019
Please call MJ Antone at 222-0608 or email

mjstpaulre@gmail.com

with questions or more information.
All classes are held in the Family Life Center. 
All are welcome to attend and learn more about God, the Catholic Church and our Faith.
---
ADULT FAITH FORMATION BIBLE STUDY FOR THE EASTER SEASON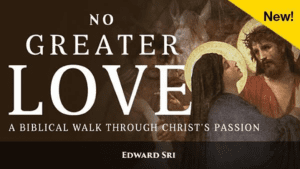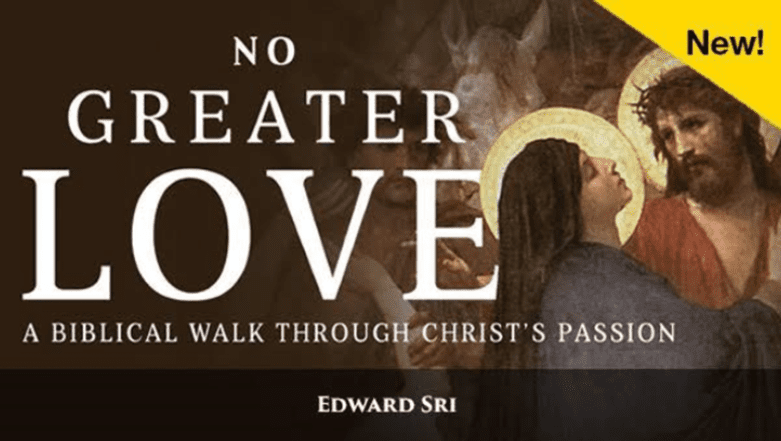 No Greater Love is a biblical pilgrimage and bible study that reveals Christ's amazing love for us. Best-selling author Edward Sri guides you through the last hours of Christ's life. Every step of the way, Old Testament prophecies, messianic expectations, biblical symbolism, and historical context shed light on the mystery of Christ's suffering and death. Experience a deeper understanding and appreciation of God's immeasurable and unconditional love for you—grow closer to Jesus than you ever have before. No Greater Love also features: Fr. Mike Schmitz, Jeff Cavins, Jennifer Fulwiler, Curtis Martin, Teresa Tomeo, Fr. Josh Johnson, and Elizabeth Sri.
Filmed on location in the Holy Land, this five-part Bible study program will be offered on Friday mornings, beginning April 26th at 10:30 AM in Room 107 of the Family Life Center.  It will be repeated on Tuesday evenings, beginning April 30th at 6:30 PM in the Main Room of the Family Life Center.  The full length book will also be the featured selection for the Wednesday Morning Book Club, beginning Wednesday, April 24th at 10:00 AM in Room 107.   For more information or to register, contact MJ Antone by calling 904-222-0608 or by email at mjstpaulre@gmail.com.
---
OPENING YOUR HEART:  THE STARTING POINT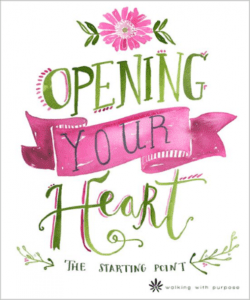 This outstanding Bible Study for Women continues in 2019 and is open to all women to come and see how the scriptures apply to their everyday lives.  Join us on Monday evenings at 6:30 PM and see if this is something that would help you grow in your faith while connecting with other women in the parish.  Small groups have been meeting since October, b

ut there is always room at the table for more members.