ADULT FAITH FORMATION AND OPPORTUNITIES FOR SPIRITUAL GROWTH IN 2019
Please call MJ Antone at 222-0608 or email

mjstpaulre@gmail.com

with questions or more information.
All classes are held in the Family Life Center. 
All are welcome to attend and learn more about God, the Catholic Church and our Faith.
---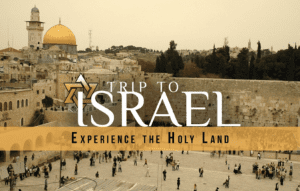 SAVE THE DATE FOR AN ADVENT PILGRIMAGE
TO THE HOLY LAND
Led by Fr. Valan.
 Hosted by Sr. Joan Gabbin and MJ Antone
December 2nd – 13th, 2019
Come to a meeting on Saturday, June 8th, at 6:45PM in the
St. Paul's Family Life Center
Call 904-222-0608 with questions.