ADULT FAITH FORMATION AND OPPORTUNITIES FOR SPIRITUAL GROWTH IN 2019
Please call MJ Antone at 222-0608 or email

mjstpaulre@gmail.com

with questions or more information.
All classes are held in the Family Life Center. 
All are welcome to attend and learn more about God, the Catholic Church and our Faith.
OPENING YOUR HEART:  THE STARTING POINT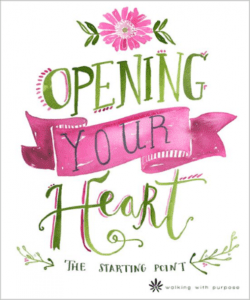 This outstanding Bible Study for Women continues in 2019 and is open to all women to come and see how the scriptures apply to their everyday lives.  Join us on Monday evenings at 6:30 PM and see if this is something that would help you grow in your faith while connecting with other women in the parish.  Small groups have been meeting since October, b

ut there is always room at the table for more members.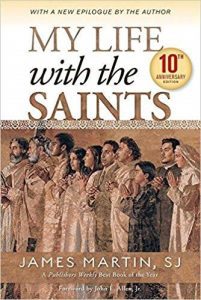 WEDNESDAY MORNING BOOK CLUB – MY LIFE WITH THE SAINTS
     by Fr. James Martin, SJ       Beginning February 6th at 10:00 in Room 107
Witty, wryly honest, and always original, My Life with the Saints is James Martin's story of how his life has been shaped by some surprising friends – the saints of the Catholic Church. In his modern classic memoir, Martin introduces us to saints throughout history—from St. Peter to Dorothy Day, St. Francis of Assisi to Mother Teresa – and chronicles his lifelong friendships with them. Filled with fascinating tales, Martin's funny, vibrant, and stirring book invites readers to discover how saints guide us throughout our earthly journeys and how they help each of us find holiness in our own lives. One of Publishers Weekly's Best Books of the Year and Winner of the Catholic Press Association Book Award.  Books will be available for $7.00.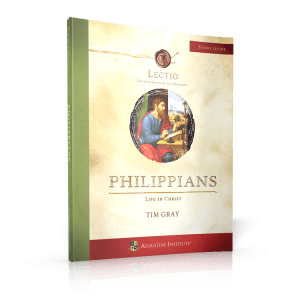 LECTIO: PHILIPPIANS – LIFE IN CHRIST with Dr. Tim Gray
Beginning Tuesday, January 29th at 6:30 PM  and Friday, February 1st at 10:30 AM Towards the end of his life, under arrest and awaiting trial in Rome, Saint Paul writes a short but powerful letter to the Philippians. Paul's affection for the Christian community at Philippi is apparent from his opening words. The Philippians were not only Paul's sons and daughters in the faith but also his partners in sharing the Gospel of Jesus Christ. 

At the heart of this letter is Paul's eloquent hymn of Christ's total gift of self, the model for Paul's life. With his words and the example of his life, Paul exhorts the Philippians to have the mind of Christ, to live a life worthy of the Gospel, and by God's grace, to gain Christ.  Study guides will be available for $25.00.