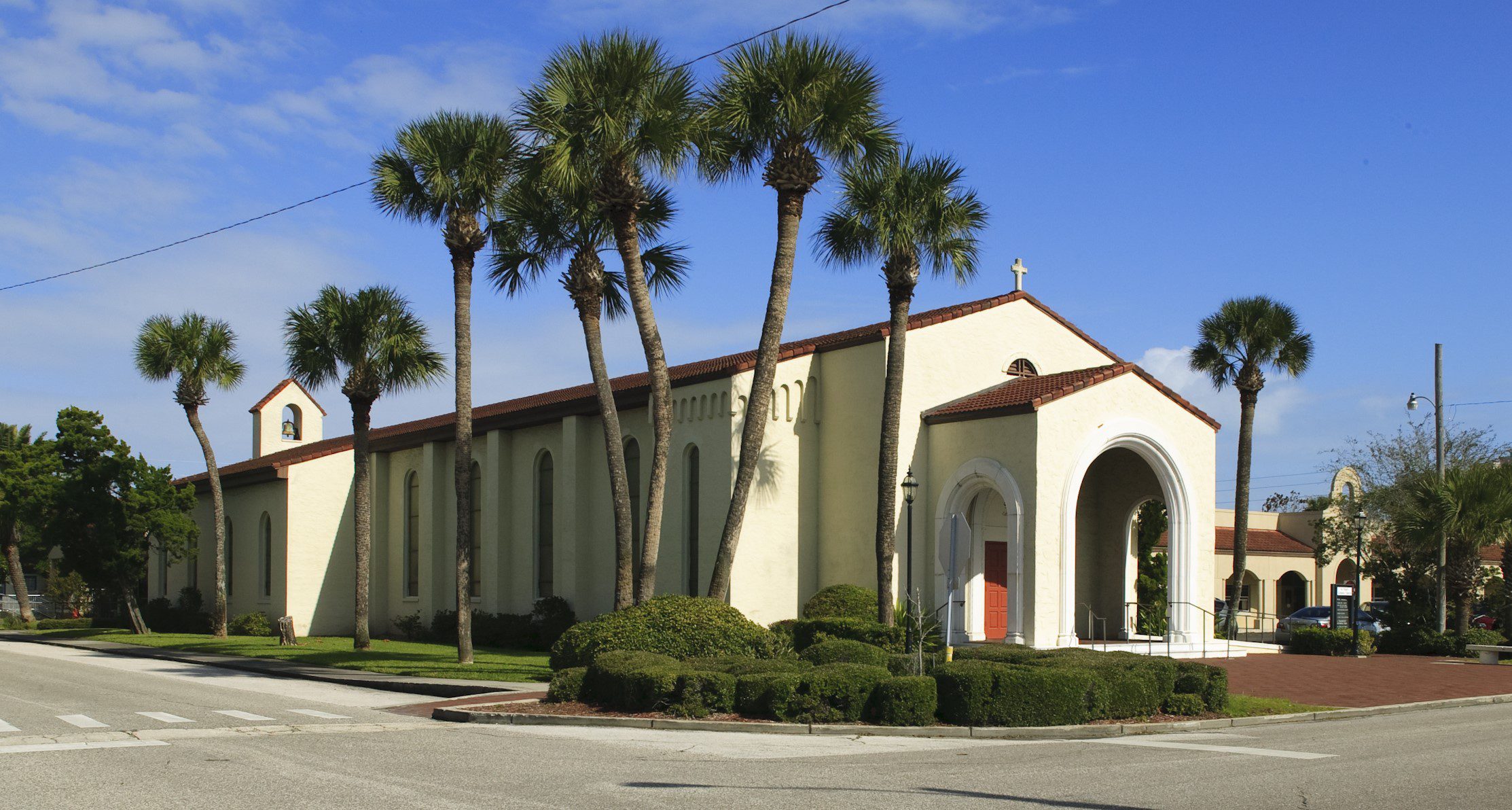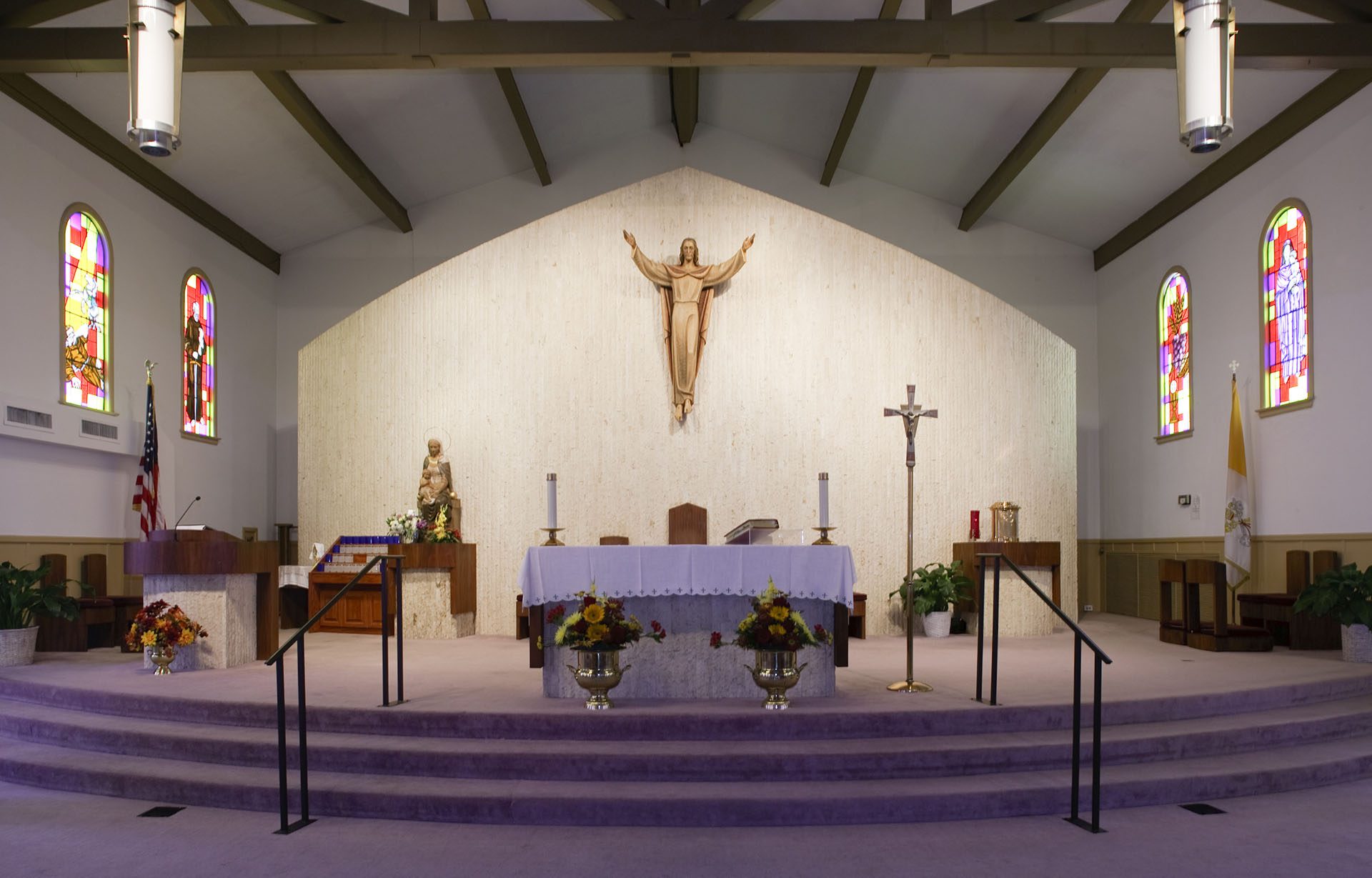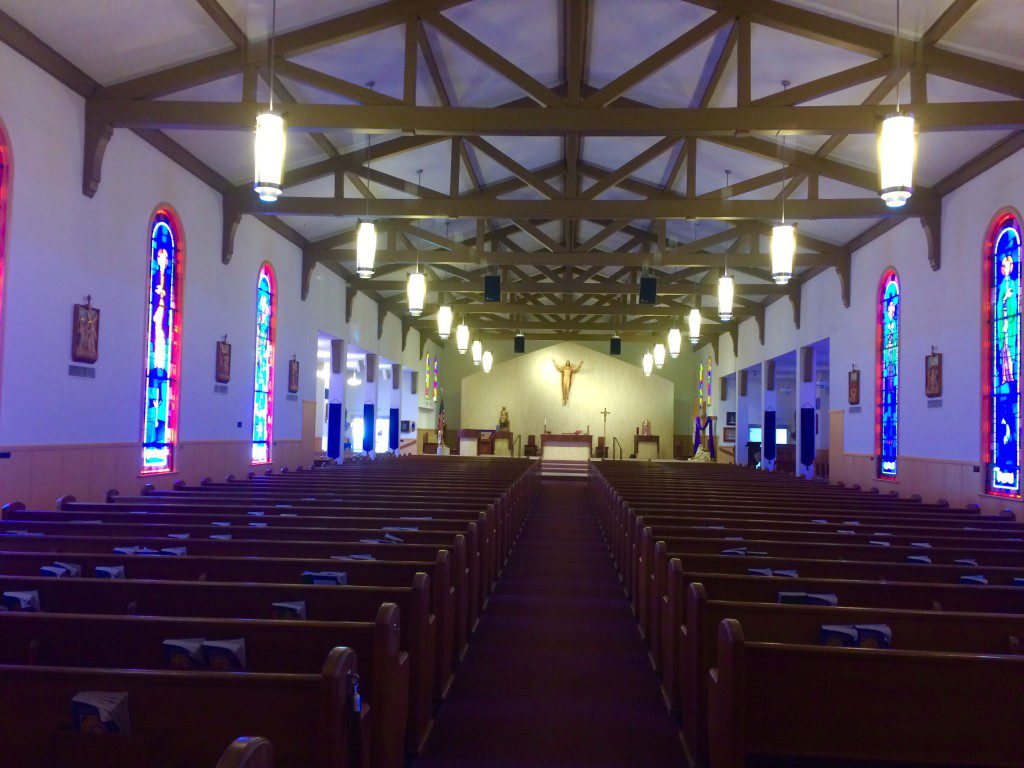 Stay Informed
Recorded Masses

Permission to podcast/stream the music in this service obtained from ONE LICENSE, License #A-626310. All rights reserved.

Mark your calendars now to attend the 2021 Florida Eucharistic Congress, June 4‐5!

This year's Eucharistic Congress will begin in Gainesville on June 4 at Queen of Peace Catholic Church, beginning at 5 p.m. On June 5, the Eucharistic Congress begins at 8 a.m. with a procession of banners at St. Joseph Catholic Church in Jacksonville. Both days include Mass with Bishop Robert Baker as the main celebrant Read more...

A LOOK INSIDE THE NEW CHURCH – April 26, 2021

A view of the sanctuary from the choir loft. A huge crucifix will be mounted on the stone wall behind the altar.  The tabernacle will also be on the wall behind the altar, beneath the crucifix. The niches on either side will house statues of the Blessed Mother and St. Joseph with votive candle stands Read more...
View All Parish News
Mass and Confession Times
St. Paul's
Weekdays: 8:00 am only (NO 5:30 pm Mass)
Saturday Vigils: 12:00, 2:00, 4:00, and 6:00pm (NO 9:00 Mass)
Sunday: 8:00 & 10:00am, 12:00, 2:00, 4:00 and 6:00 pm
St. Peter's
St. Peter's Mission is closed until further notice.
Confession
St. Paul's Only - in the Gym
Saturday: 9:00 – 10:00 am
Wednesday: 5:00 - 6:00 pm
Anytime by appointment.
Full Schedule
Readings
Tuesday of the Sixth Week of Easter
The crowd in Philippi joined in the attack on Paul and Silas,
and the magistrates had them stripped
and ordered them to be beaten with rods.
After inflicting many blows on them,
they threw them into prison
and instructed the jailer to guard them securely.
When he received these instructions, he put them in the innermost cell
and secured their feet to a stake.
About midnight, while P...
Read More
Calendar
Sorry, there are no events to show you right now.
All Events
Saint of the Day
The man who would become St. Damien of Molokai, was born in rural Belgium, on January 3, 1840. His name was Jozef De Veuster, and he was the youngest of seven children. Growing up on the farm, Jozef was prepared to take over for his family, but he did not want the responsibility. Instead, he wanted to follow his older brother and two sisters who took religious vows. Jozef attended school until the age of 13 when his help was needed on the family farm full-time. He aided his family until he w...
Read More