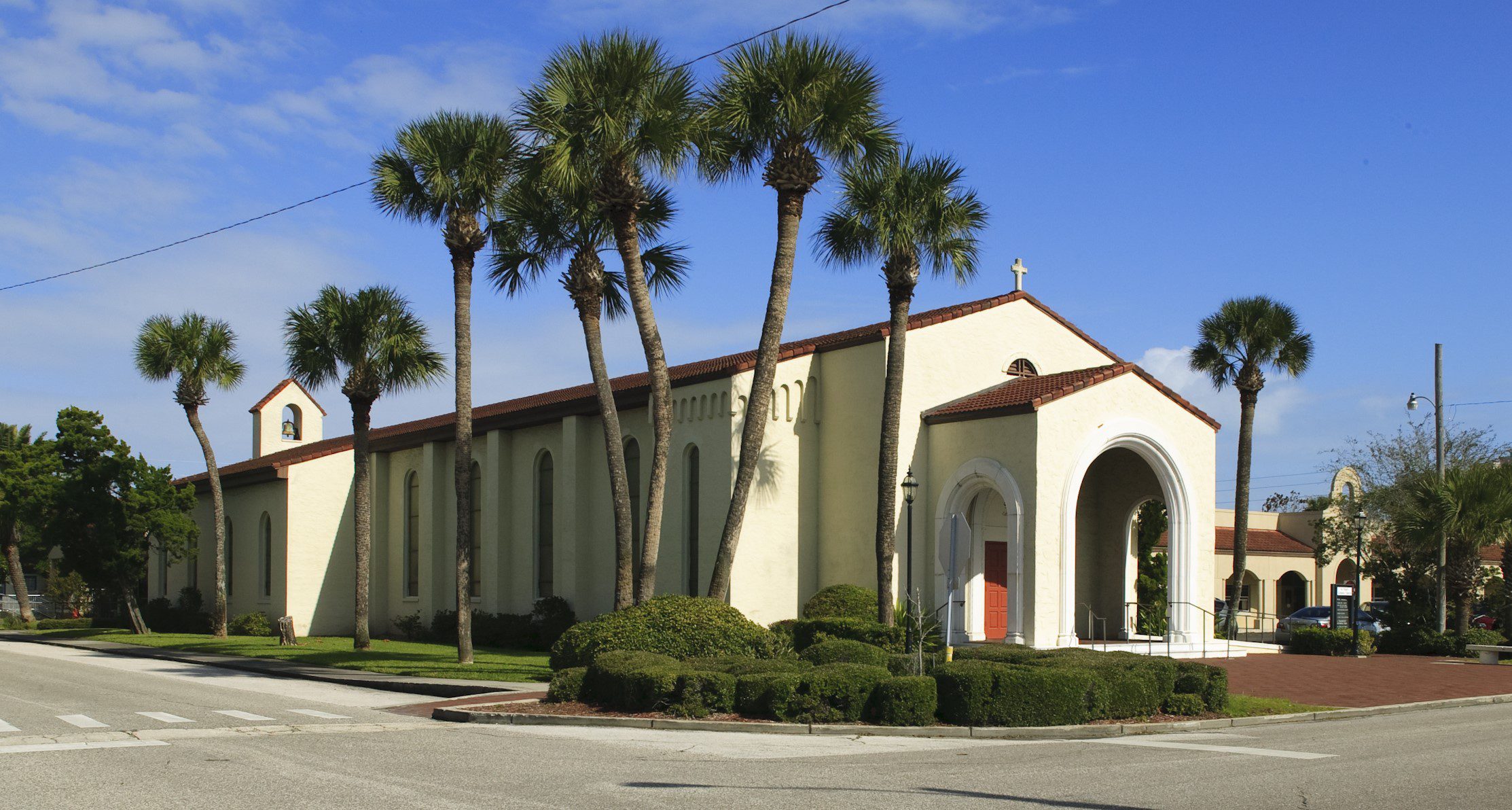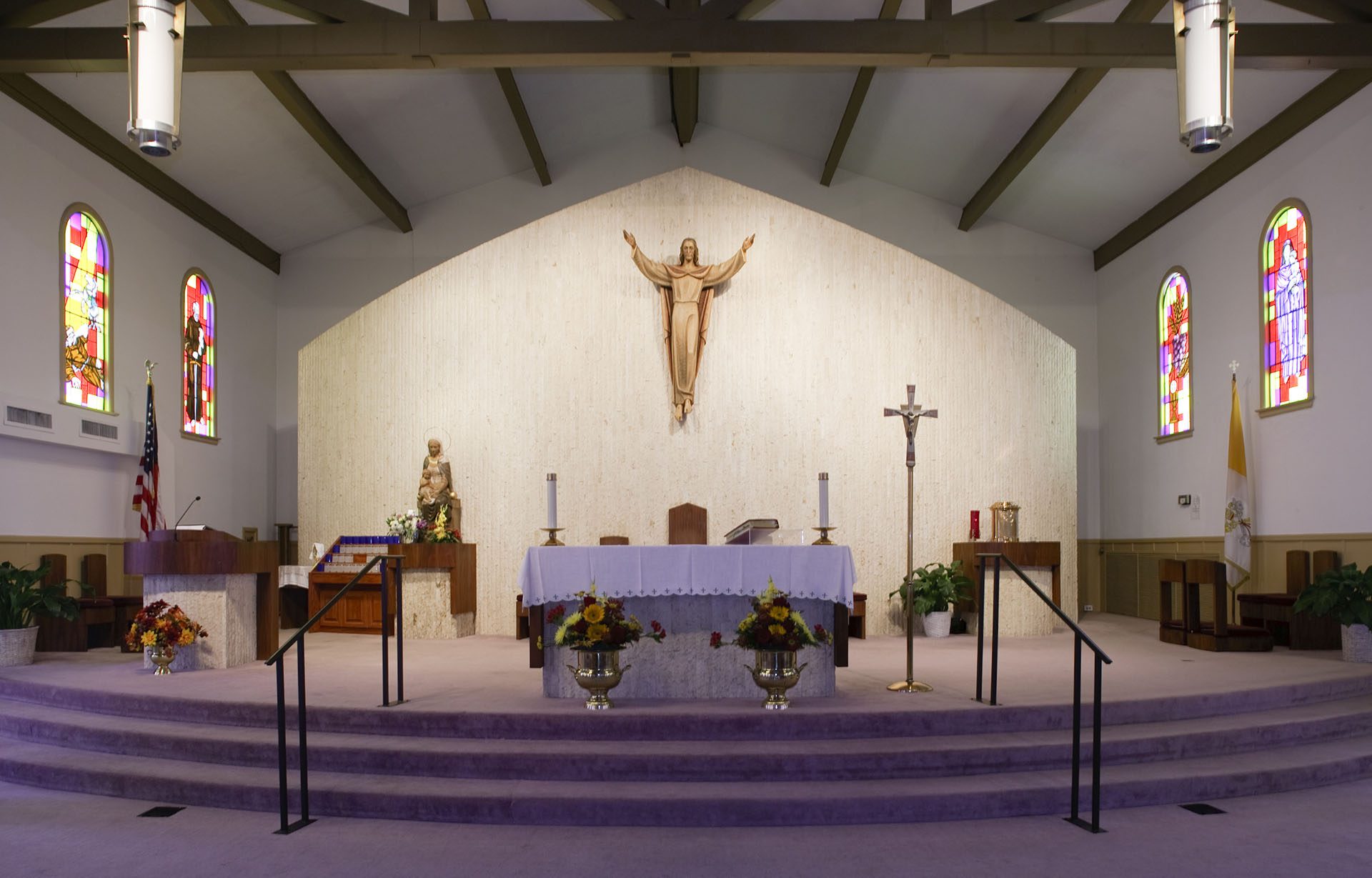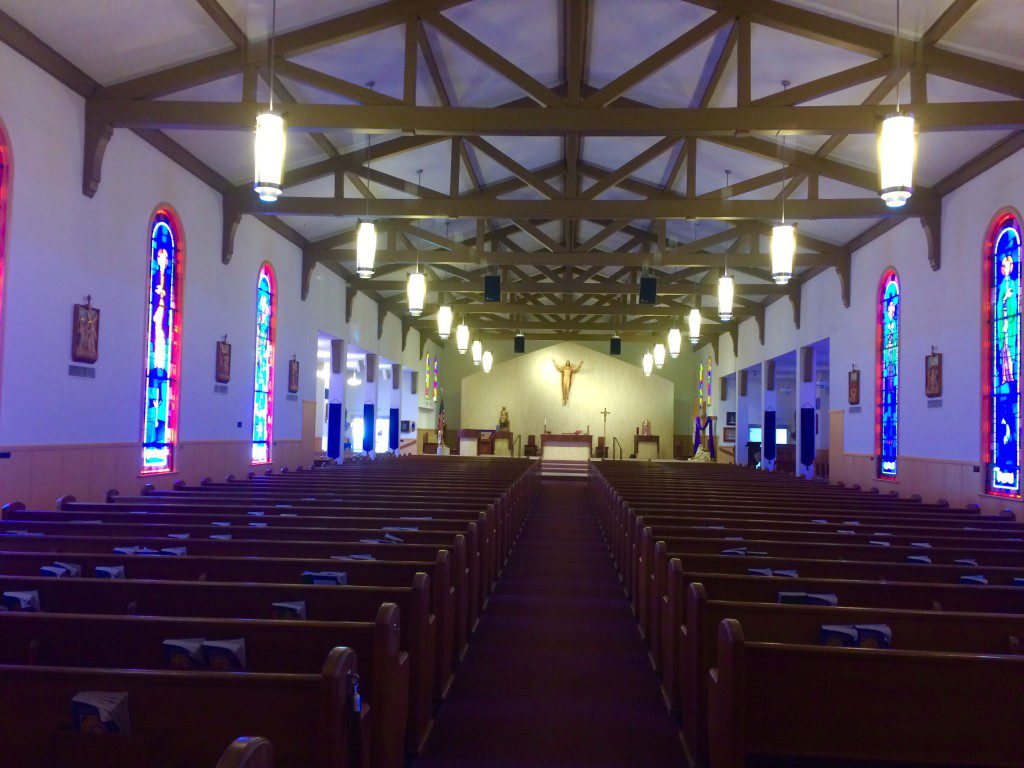 Stay Informed
Recorded Masses

Permission to podcast/stream the music in this service obtained from ONE LICENSE, License #A-626310. All rights reserved.

Mark your calendars now to attend the 2021 Florida Eucharistic Congress, June 4‐5!

This year's Eucharistic Congress will begin in Gainesville on June 4 at Queen of Peace Catholic Church, beginning at 5 p.m. On June 5, the Eucharistic Congress begins at 8 a.m. with a procession of banners at St. Joseph Catholic Church in Jacksonville. Both days include Mass with Bishop Robert Baker as the main celebrant Read more...

Divine Mercy Sunday and The Year of St. Joseph

DIVINE MERCY SUNDAY In the 1930s, Jesus chose a humble Polish nun, St. Maria Faustina Kowalska, to receive private revelations concerning His Divine Mercy that were recorded in her Diary. St. Faustina's Diary records 14 occasions when Jesus requested that a Feast of Mercy be observed. On May 5, 2000, five days after the canonization Read more...
View All Parish News
Mass and Confession Times
St. Paul's
Weekdays: 8:00 am only (NO 5:30 pm Mass)
Saturday Vigils: 12:00, 2:00, 4:00, and 6:00pm (NO 9:00 Mass)
Sunday: 8:00 & 10:00am, 12:00, 2:00, 4:00 and 6:00 pm
St. Peter's
St. Peter's Mission is closed until further notice.
Confession
St. Paul's Only - in the Gym
Saturday: 9:00 – 10:00 am
Wednesday: 5:00 - 6:00 pm
Anytime by appointment.
Full Schedule
Readings
Monday of the Second Week of Easter
After their release Peter and John went back to their own people
and reported what the chief priests and elders had told them.
And when they heard it,
they raised their voices to God with one accord
and said, "Sovereign Lord, maker of heaven and earth
and the sea and all that is in them,
you said by the Holy Spirit
through the mouth of our father David, your servant:
    Why did the ...
Read More
Calendar
Sorry, there are no events to show you right now.
All Events
Saint of the Day
Martin I lay too sick to fight on a couch in front of the altar when the soldiers burst into the Lateran basilica. He had come to the church when he heard the soldiers had landed. But the thought of kidnapping a sick pope from the house of God didn't stop the soldiers from grabbing him and hustling him down to their ship. Elected pope in 649, Martin I had gotten in trouble for refusing to condone silence in the face of wrong. At that time there existed a popular heresy that held that Chri...
Read More