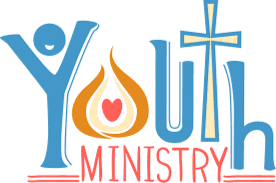 As of January 25th, all middle and high school youth ministry activities at St. Paul's will be postponed temporarily. The parish is actively looking for qualified candidates to fill the position of Youth Minister, which should be finalized this spring.  Continuing opportunities for the youth at the parish or diocesan level will be advertised in the bulletin and handled by MJ Antone (904-222-0608), Mimi Coleman (904-249-2660) or Robin Shipley (904-262-3200, Ext 189). If you have any questions, please don't hesitate to contact MJ.  We look forward to a quality program and many blessings for our youth in the near future. 
---
Mpact – Middle School Day of Service
Join hundreds of youth from across the diocese for a day of service, music, faith, fellowship, and fun! 
Saturday, March 7, 2020      Cost $20, includes lunch
8:30AM Depart St. Paul's    5:30 Return St. Paul's
Deadline for Registration is February 12th. 
The day begins with praise and worship and a keynote speaker that will address how important it is to share our time, talent, and treasure with organizations that serve the community as well as abroad.  Teens are then sent out to do service at an organization that the Diocese has partnered with.  As part of their service, they will learn about the organization's mission and impact on the community. Registration packets are available in the Religious Education Office.  Contact Mimi Coleman for additional information:  249-2660
**Sponsored by the Diocese of St. Augustine/Office of Youth Ministry