960 Girvin Rd., Jacksonville, FL 32225
904-619-2860
Mass Times
Saturday, 5:30 PM and Sunday, 9:30 AM
---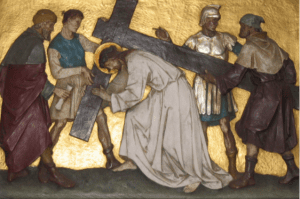 Stations of the Cross will be
 held every Friday during Lent at 7:00 PM
except for March 16th (Eucharistic Congress) and March 23rd (Passion Play).
Living Stations will be held at the Eucharistic Congress on March 16th at 7:30PM.
---
Sacrament of Reconciliation
On the first Saturday of each month, you have the opportunity to receive the sacrament of reconciliation.  A priest will be available in the office to hear confessions from 4:45 PM to 5:15 PM. Please take advantage of this opportunity to draw nearer to our Savior.
---
Adoration

Monday,  10:00 – 11:00 AM
Thursday,  1:00 – 2:00 PM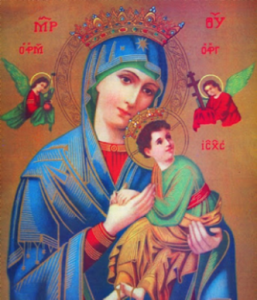 ---
Upcoming Events  
Holy Hour of Prayer
With the Intercession of 
Our Lady of Perpetual Help
3rd Thursday of every month 7:00 PM
A holy hour of prayer complete with Adoration and Benediction, asking for the intercession of Our Lady of Perpetual Help.
These evenings of prayer will be followed by a reception.  Everyone is invited to attend and not only share in prayer but to enjoy the specialties prepared by members of the community. Make sure to come hungry.  We promise a Feast for both your spirit and body.
The upcoming dates scheduled for these Holy Hours are:
March 15th
April  19th
---
Free Blood Pressure Checks
Please stop by the kitchen the 2nd weekend of each month.  Nurses are available following Mass to take your blood pressure.
---
Symbolon: The Catholic Faith Explained
This series consist of two ten week classes.  The first series began on February 5, 2018. Class time is from 6:30 – 8:00 PM.  Our class will be led by Deacon Edward Prisby.  There is an accompanying book to the series which costs $25.00.  We can order it for you, or you can purchase it directly through Amazon.
Acclaimed author, speaker, and theologian Dr. Edward Sri leads over 25 of the nation's top experts to clearly and comprehensively explain the Catholic Faith in a way that helps us know it, live it, and articulate it to others. Symbolon presenters include Johnnette Benkovic, Patrick Coffin, Jason and Crystalina Evert, Dr. Tim Gray, Curtis Martin, Leah Darrow, Chris Stefanick, Teresa Tomeo, Fr. Leo Patalinghug, and many more!
This compelling series contains two parts including ten episodes each. In Part 1, we journey through the core teachings of the Catholic Church traced out in the Creed and Catechism with the goal of knowing the Faith. In Part 2, we focus on our encounter with God in the sacraments and the moral life so that we can be fully living the Faith.
Episode Listing: PART 1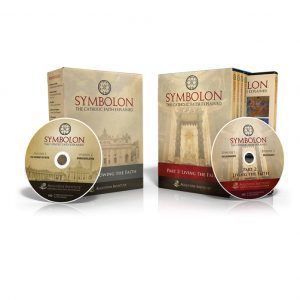 1. The Journey of Faith (20 minutes)
2. Divine Revelation (32 minutes)
3. The Bible (33 minutes)
4. The Story of Salvation (34 minutes)
5. Who Is Jesus? (33 minutes)
6. The Paschal Mystery (33 minutes)
7. The Holy Spirit & the Life of Grace (37 minutes)
8. Why Do I Need the Church? (44 minutes)
9. Mary and the Saints (36 minutes)
10. The Last Things (40 minutes)
For additional information on this class, please contact Maggie Bilas at St. Peter's Mission. (904 -619-2860) or via email at mbilas@stapaulsjaxbeach.org.
---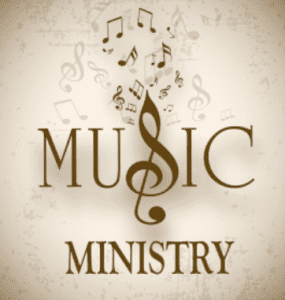 CALLING SINGERS AND MUSICIANS
St. Peter's Music Ministry is active and growing. We are currently inviting all interested singers and musicians to consider joining this ministry.  We currently have two choirs.  The Adult Choir sings twice a month for our Sunday 9:30 Mass.  No audition required.  The Contemporary Choir sings on the first Sunday of each month, and three Saturday 5:30 Masses.          (Audition required)
Both choirs rehearse together twice a month, every other Wednesday at 6:30.  All those interested, please contact Maggie Bilas, St. Peter's Pastoral Minister, at (904) 619-2860 or  mbilas@stpaulsjaxbeach.org.
---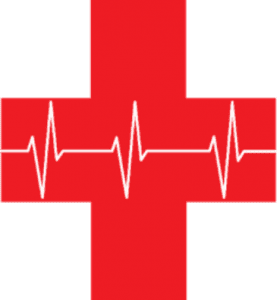 PETER'S FIRST AID CLASS
St. Peter's Mission is offering a first aid class on Saturday, February 17, from 9:00 AM – 1:00 PM.  It will cover basic first aid and training on how to use an Automated External Defibrillator.  Participation in this class is limited to the first 12 people who respond.  If you would like to attend this class,  please contact Maggie Bilas at the Mission office  (904)-619-2860 or mbilas@stpausljaxbeach.org
---

 CALLING ALL ACTORS, SINGERS, MUSICIANS AND STAGE HANDS
St. Peter's Catholic Mission is presenting a Passion Play on
March 23 and 25, 2018.  We are inviting actors, set and costume designers and stage hands to consider participating in this community presentation. 
4 rehearsals will be held on Saturday afternoons from 3:30 – 4:30 PM beginning February 24th. 
Dress rehearsal is Wednesday March 21 at 6:30 PM.
If you are looking for an opportunity to share your talents
either in front or behind the scenes,  please reach out
using the information listed below.
St. Peter's Catholic Mission
(904) 619-2860 or mbilas@stpaulsjaxbeach.org.