960 Girvin Rd.
Jacksonville, FL 32225
904-619-2860
Mass Times
Saturday,  5:30 PM
Sunday,     9:30 AM
Confession
Confessions will be available on the first Saturday of every month at 4:45PM
Adoration

Monday,  10:00 – 11:00 AM
Thursday,  1:00 – 2:00 PM
Upcoming Events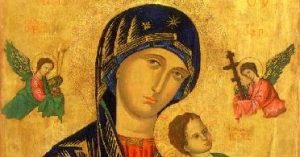 Holy Hour of Prayer
With the Intercession of 
Our Lady of Perpetual Help
3rd Thursday of every month 7:00 PM
A holy hour of prayer complete with Adoration and Benediction, asking for the intercession of Our Lady of Perpetual Help.
These evenings of prayer will be followed by a reception.  Everyone is invited to attend and not only share in prayer but to enjoy the specialties prepared by members of the community. Make sure to come hungry.  We promise a Feast for both your spirit and body.
The upcoming dates scheduled for these Holy Hours are:
August 18, 2017
September 21, 2017
October 19, 2017
November 16, 2017
 _________________________________________________________________________________________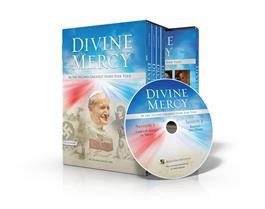 St. Peter's Mission is presenting…
DIVINE MERCY IN THE SECOND GREATESt STORY EVER
TOLD FEATURING
FR. MICHAEL GAITLEY, MIC
With his characteristic skill and lucid style, Fr. Gaitley interweaves the dramatic history of Poland, the transformative message of St. Faustina, the miraculous appearance of Mary at Fatima, the witness of St. Maximilian Kolbe, and the world-changing papacy of St. John Paul II into a tapestry of wonder and beauty.  Fr. Gaitley's luminous teaching is presented with cinematic artistry, bringing to life the vast panorama of God's work of mercy in the world, and his calling to the hearts of all who will embrace it.  This dramatic 5-session film journey will be held on Monday evenings at 6:30, beginning September 11th in the church.  It will also be repeated on Wednesday mornings at 10:00, beginning September 13th,  also in the church. Save the dates and watch for more details!  Call Maggie at the Mission office (619-2860) or via email at mbilas@stpaulsjaxbeach.org.