ADULT FAITH FORMATION AND OPPORTUNITIES FOR SPIRITUAL GROWTH
Summer, 2017
DIVINE MERCY IN T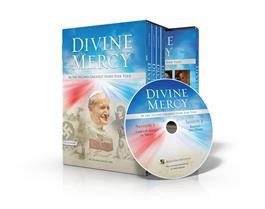 HE SECOND GREATEST STORY EVER TOLD
 FEATURING FR. MICHAEL GAITLEY, MIC
With his characteristic skill and lucid style, Fr. Gaitley interweaves the dramatic history of Poland, the transformative message of St. Faustina, the miraculous appearance of Mary at Fatima, the witness of St. Maximilian Kolbe, and the world-changing papacy of St. John Paul II into a tapestry of wonder and beauty.  Fr. Gaitley's luminous teaching is presented with cinematic artistry, bringing to life the vast panorama of God's work of mercy in the world, and his calling to the hearts of all who will embrace it.  This dramatic 5-session film journey is being held Monday mornings at 9:30, in the Main Room of the Family Life Center.  It will also be repeated on Wednesday evenings at 6:30, beginning July 12th  in the Main Room of the Family Life Center.  Save the dates and watch for more details!  Call MJ at 222-0608 with any questions.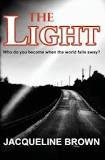 THE LIGHT BY JACQUELINE BROWN
The Wednesday Morning Book Club has resumed with a great summer read on July 12th at 10:00 in Room 107 of the Family Life Center.  Quietly suspenseful, The Light, written by a local author, explores how the stories we tell ourselves shape the person we present to the world, and what happens to that person when the world falls away.  The author will be making books available at a special price and will also visit with us during our study.  Please call MJ at 222-0608 to reserve your copy.