ADULT FAITH FORMATION AND OPPORTUNITIES FOR SPIRITUAL GROWTH
Please call MJ Antone at 222-0608 or email mjstpaulre@gmail.com with questions or more information.
All classes are held in the Family Life Center.
The following programs are on-going, but you are always welcome to attend and learn more about God, the Catholic Church and our Faith.
---
THE FOOTPRINTS OF GOD:  MARY, JESUS, PETER AND PAUL
The energized, high-impact style of Steve Ray combines the best elements of a travel documentary, biography, Bible study, apologetics course, and church history review. Join us for fellowship and fun.
Monday Mornings, November 27th – December 18th, at 9:30 in Room 102
---
UNDERSTANDING THE SCRIPTURES: A COMPLETE COURSE ON BIBLE STUDY by DR. SCOTT HAHN
Monday Evenings at 6:30 in Room 102
---
CATHOLICISM with BISHOP ROBERT BARRON – Monday Evenings at 6:30 in the Main Room
---
THE HISTORY OF THE CATHOLIC CHURCH from THE DIDACHE SERIES
Tuesday Evenings at 6:30 in Room 102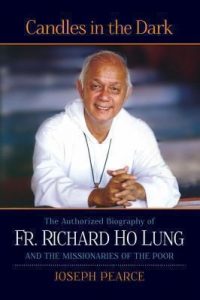 ---
WEDNESDAY MORNING BOOK CLUB –10:00 in Room 107
Candles in the Dark:  The Authorized Biography of Fr. Richard Ho Lung and the Missionaries of the Poor
Join us in reading the amazing story of a poet, teacher, mystic, musician, and the founder of the Missionaries of the Poor.  From his childhood in Jamaica to his education and ordination as a Jesuit priest, we see the glamour of Fr. Ho Lung's life as a celebrity musician, and the danger of missionary work in Kingston's ghettos.  This is the story of one who has ascended the heights of worldly success, descended into the depths of suffering – and discovered a joy that none can take away.
---
The new series ADVENT began Wednesday Evening, November 15th at 7:00 in Room 107. "It's be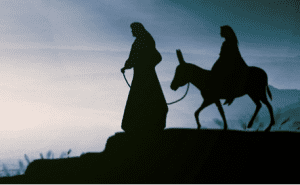 ginning to look a lot like Christmas," or, at least that's the assumption based on that familiar holiday song. But what does that look like at your house? How exactly are we preparing our hearts for the greatest gift we've ever been given? Through an exploration of the mystery of the Incarnation, the Virgin Birth, and the events surrounding the arrival of Jesus, this Advent study offers an opportunity to experience the joy of the true meaning of Christmas.
---
ALL THINGS CATHOLIC from THE DIDACHE SERIES
Friday Mornings at 10:30 in Room 107